Soap Korner Specialty Kratom Products
At Soap Korner, we offer a selection of incredible products designed to complement our Kratom selection. We personally evaluate each of these specialty kratom products and their origin to ensure they are the highest quality available.
Soap Korner's Nepali Tea Selection
"Kumari Gold" herbal tea: a medium- to full-bodied black tea with a gorgeous golden color.
"Shangri-La Oolong" specialty tea: a full-bodied tea that blends the characteristics of green tea and black tea.
The award-winning "White Prakash" herbal tea: a light-bodied tea with delicate notes of vanilla. This delicious blend won the 2019 bronze medal at the Global Tea Championship.
More Hand-Crafted Specialty Kratom Products
"Night Cap" sleepytime tea made with a custom blend of lavender, chamomile, happiness tree bark, valerian root and other all-natural ingredients.
Soap Korner's powdered moringa: a superfood packed with vitamins and minerals.
Our own hand-sanitizer packaged in a gorgeous pump bottle and made with 75% isopropyl alcohol.
Superior Quality You Can Trust
Soap Korner's specialty teas and powders are 100% natural.
We do third-party lab tests to ensure our products have the highest purity and potency.
We strictly adhere to Good Manufacturing Practices (GMP) to meet federal regulations.
We personally and expertly select our ingredients to ensure they're top-quality.
Our hand sanitizer is meticulously produced to follow the World Health Organization's (WHO) recommendations.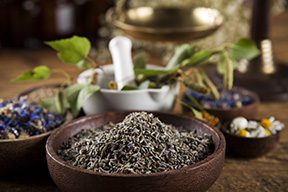 If you have any questions about our specialty kratom related products, please feel free to call us at 719-638-7627.
Soap Korner's Nepali Tea Selection
At Soap Korner, we sell premium Nepali herbal tea from one of the region's best tea farms. All these specialty teas are all hand-picked on the lush hillsides of Nepal. There, the teas are harvested, dried and crafted into three distinct blends: Kumari Gold, Shangri-La Oolong and White Prakash.
It's extremely important to us and to our quality-control processes that we learn as much as possible about our products and their origin. The Soap Korner team takes pride in personally visiting our supplier's farm in Nepal to experience their harvest and production processes firsthand.